The school, established in 1852, has a glorious history with Alluri Sithararamaraju, Dr Yellapragada Subbarao, Director Bapu, Ayyanki Venkata Ramanaiah, Yerramilli Narayana Murthy (founder of YN College) and many other stalwarts as its alumni.
In Taylor High School a toilet block was constructed at a cost of ₹6.50 lakhs. 100 small and medium desks were provided. Other renovation and painting works worth ₹15.00 lakhs approx were undertaken. This was met from the generous contribution of ₹25.00 lakhs by Mr Kalipatnapu Chaitanya.
A large group of KEATS members led by Chairman D Giridhar and Managing Trustee Y Subrahmanyam (who is also an alumni of Taylor HS) attended the inaugural function on 8th March. Mr P Jaganmohanrao, Secretary and Correspondent of Taylor HS and YN College Correspondent Dr Chinnamilli Satyanarayana welcomed the KEATS team and a festive atmosphere prevailed. KEATS office bearers were pleasantly surprised seeing the transformation of the school within a span of two months.
The aim of investing so much in the high school is to make it a model school imparting quality education to children of low income parents in the vicinity.
KEATS in collaboration and support with Abburi Lakshmikantam Foundation,  established a Computer Lab with 25 laptops and Smart TVs for six digital classrooms. Free access to Simply Science (a personalized learning platform for grades K6-K12) was given. The credit goes to Dr A Vidyasagar, CEO of Avantel Ltd who developed the educational portal and donated ₹11.00 lakhs under CSR to YN College, Narsapur.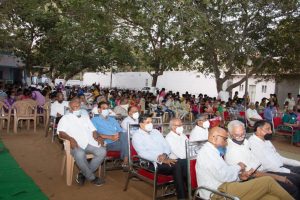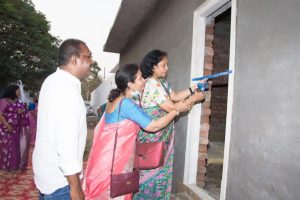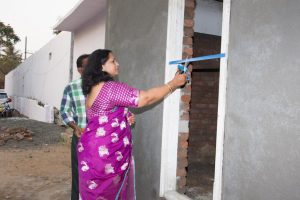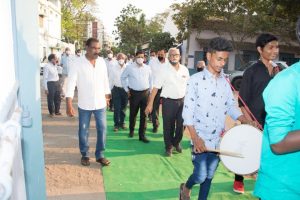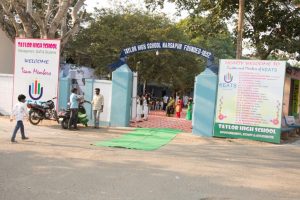 Computer Lab at YN College Narsapur