Our Managing Trustee Mr YS Subrahmanyam utilized his personal visit to USA to gain mileage for KEATS with zero overheads.
On 11th August, breakfast meeting at Stack's in Burlingame, CA was held with Steve Wright, Rotary Club of Pacifica, D5150 Governor and D5150 Visioning, Global Grants & International Service Teams, David Sowerwine Manager LUMA Education Corportion, a non-profit and a Graduate of Stanford, Bob – Robert L Doerr, Burlingame Rotary Club [see pic above]. Explained to Steve and others about the activities of KEATS and possible projects where we can align in implementing and scaling up.
A lunch meeting with Burlingame Rotary Club was held at Golf club, Burlingame. A Powerpoint Presentation of current activities and future programs was given. ZPHS Unguturu implementation was explained as they are also a partner in the project. Potential collaboration in future was discussed.
In the evening, he interacted with Mr Bobba, Tom Nazario Founder President of The Forgotten International Inc and Jennifer Zahgkuni, Director of Operations & Assistant to the President of The Forgotten International Inc. Possibility of cooperation in implementing Spirulina products manufacturing to address malnutrition in India and at the same time empower rural women was discussed
Tom Nazarion is visinting India in December 2022 and expressed interest in visiting our Women Empowerment Center,  Ambarupeta in Krishna dt. KEATS thanks Mr Venkatadri Bobba for arranging the meetings.
Mr Subrahmanyam met Mr. Ananth Mallavarapu Co Chair of Board of TANTEX (Telugu Association of North Texas) at Dallas and explained about KEATS activities. Further cooperation with Tantex will be explored. He also met Mr Rahul Yalamanchili of KEATS-USA at Dallas, Mr Dasari Amarendra (Life Trustee) and Mrs Bobba Annapurna (Patron).
Discussed with India Development Relief Fund, USA regarding funds donated by Dr. Katragadda Sudha Rani for Jayarama Vijnana Vihara English Medium School, Unguturu, Krishna District. Immediately an amount of ₹7,90,500/- ($10,000) was transferred. Ms Vandana Matravadia, Operations Manager (IDRF) expressed that we can partner in future in the mutual areas of interest. The same will be taken forward.
With Mr Rahul Yalamanchili of KEATS-USA.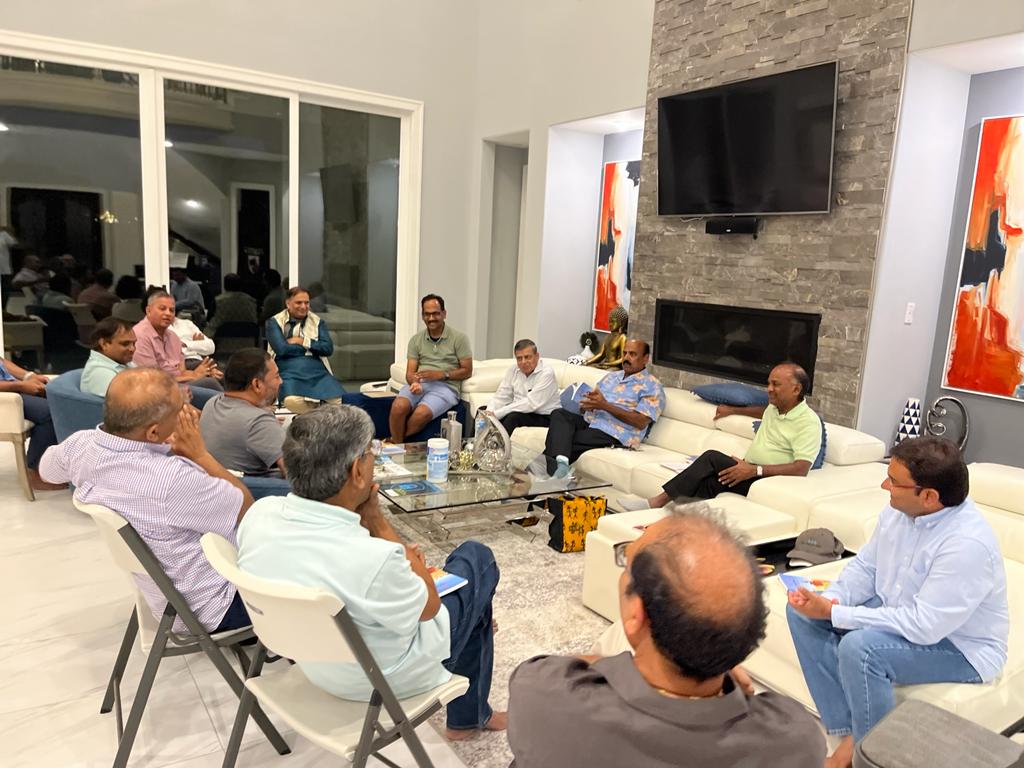 With Mr Dasari Amarendra and others.
With Mrs Annapurna Bobba and Mr Venkatadri Bobba.